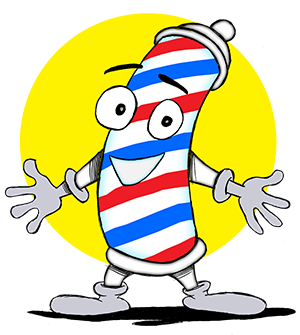 Stylz & Trendz located 9200 S. Western Ave, Evergreen Park, IL, is a leading Evergreen Park and Chicago area barber shop.    Stylz & Trendz' commitment to delivering precise haircuts in the most professional manner accompanied by elite customer service, separates us from the competition.  Our customer base ranges from infants to adults providing the latest in barber and salon styles.
Unique to this business location is the comrade between customer and barber. Customers not only come for haircuts and salon services in the trendiest styles, they also come for sport discussions, movie updates, best employment practices for getting and maintaining employment, admission to training or college programs or just general support.
Stylz & Trendz  has successfully integrated social counseling and community connections in this barber setting.   Stylz & Trendz  takes every opportunity with their Barbers and customers to advocate higher education and social responsibility, in the community, through engaging conversation centered on news and social events in the community.
This unique style of service and engagement has built Stylz & Trendz a sound customer base since its start in 2005.  Though many of the businesses in the area, have closed  Stylz & Trendz continues to flourish, because of its excellent customer service, consistency in personnel staff, and the skill and knowledge of the latest styles among the barbers and salon stylist industry.
Community Commitments:
College Baseball Teams
Support of foreign exchange students
Cultural Programs
Local summer employment for high school and college students
Service learning hours for high school students
Collaborative support of programs and services with other community organizations
Core Values:
 A passion for the right solutions
Tenacity for delivering excellent service
Commitment to teamwork, partnership and collaborations
Integrity in all we do